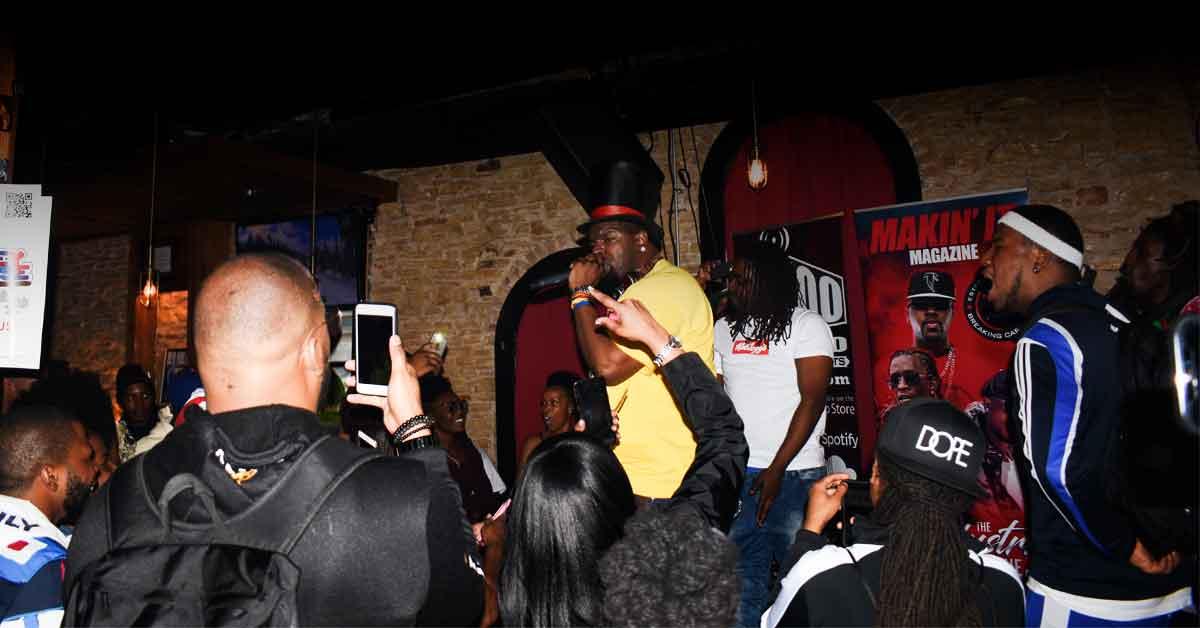 Deadline has Passed
Submit your music TODAY for a chance to perform in Austin during SXSW with Paid Travel provided courtesy of Makin' It Magazine. 15 artists in total will be selected to perform with ONE also receiving paid travel accomodations.
Submissions are actively reviewed with a NEW act being selected each week starting December 3rd.
Submit as early as possible for the most chances to be selected!
ABOUT THE SHOW
Selected acts will be booked to perform on Makin' It Magazine's 8th Annual Media Matters Soundstage during SxSW 2022. Each year thousands of guests attend this event as it draws together 100s of Bloggers, Magazines, Podcasts and Industry Professionals to network and check out new talent. Performances on this stage have lead to other major media placements and bookings.
Past media attendees include: AllHipHop, K100 Radio, Worldstar Hip Hop, Hype Magazine, Revolt, HipHopSince1987, Coalition DJs, Fox's The Four, Hip Hop Weekly, WhyCauseICan, Revolt, HipHopDX, and more.
DEADLINE:
Submissions close 11:59PM PST on Sunday, February 13, 2022
Artists are being selected weekly, so waiting to submit will result in missed opportunities to be selected.
WHAT YOU GET:
15 acts will be selected to receive the following:
7 Minute performance set on the Media Matters Soundstage
Song added to official event playlist
On stage interview during event
Inclusion on Main Flyer
Inclusion in Email Blast (55K+ Subscribers)
Inclusion in Social Media Promo (100K+ Followers)
Priority interviews with all Media Partners
One act will also receive PAID Flight & Hotel accommodations.
REQUIREMENTS:
Submission is FREE!
In previous years this opportunity was exclusively for Mimbers, but it is now open to ALL Makin' It Magazine Subscribers.
2020 Performers
Previous Soundstage Recap
Even after having to relocate the event from the original venue on 6th Street ONE hour before the show, we still packed the house!

The Uncut Experience