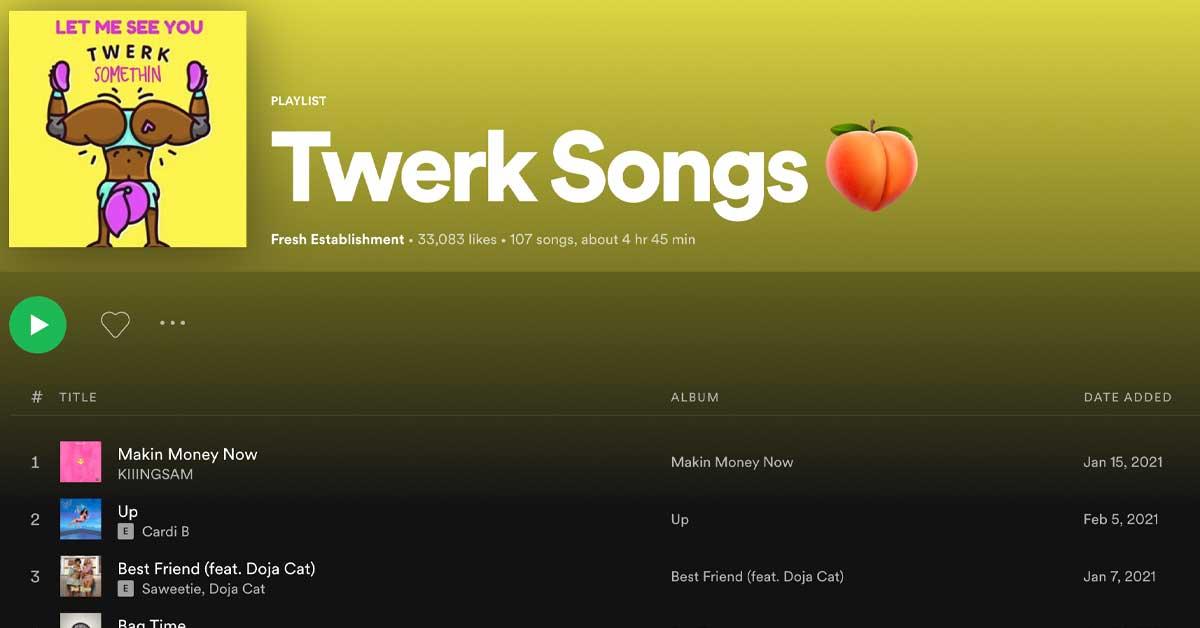 Deadline has Passed
Fresh Establishement has grown their Twerk Songs Spotify playlist to over 30,000 followers through careful curation and refusing to accept paid placements. That's why we've partnered with them to give ONE artist a promotional campaign including a premiere placement on their playlist.
Submit your song below to be considered!
DEADLINE
Songs must be submitted by 11:59PM EST on Sunday, June 6th
WHAT YOU GET
One record will be selected to receive the following:
Song added to Spotify Playlist within the first 5 songs
Song featured in Email Blast to 40,000+ Industry Contacts
Song posted with Spotify link to 70,000+ Followers on IG Story
Post on MakinItMag.com (20,000+ monthly visitors)
REQUIREMENTS
Submission fee: $20 per song
Submission Free for All Mimbers.
Check out the vibe from the last event's playlist...