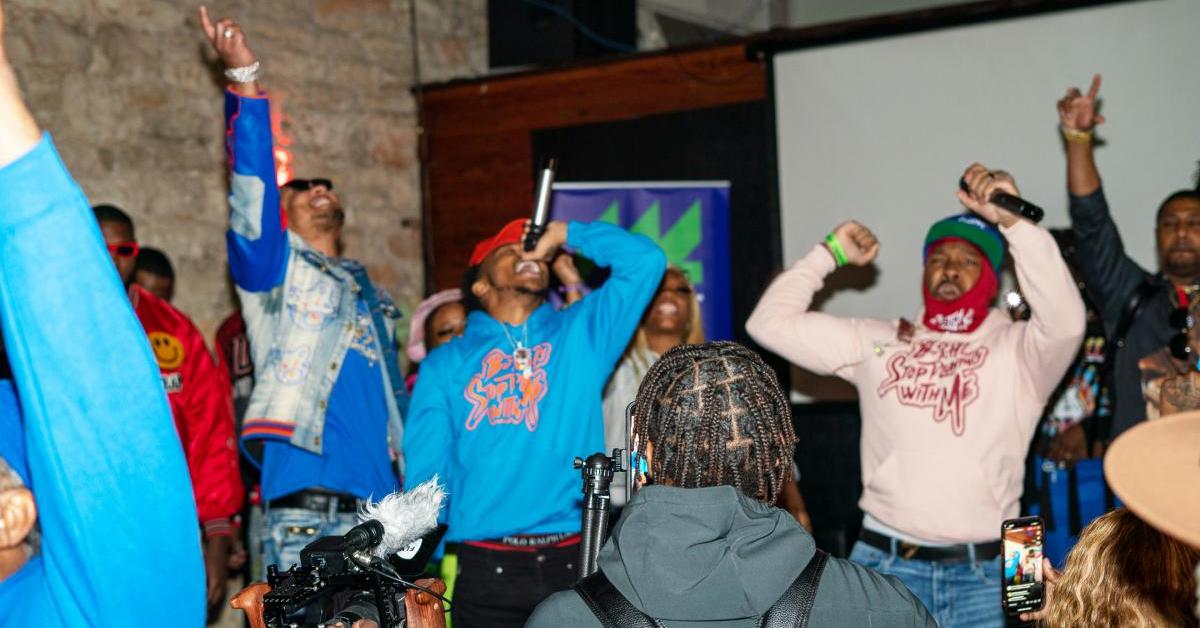 6 Days Left
To celebrate the 10th anniversary of our Media Matters Soundstage, we're selecting up to 10 artists to Perform at this year's event for FREE with Paid Travel to Austin, Texas!
🌟 What You Get 🌟
A 7-minute performance set to showcase your talent.
Roundtrip Flight plus 2 Nights Hotel Stay
A comprehensive marketing package valued at over $5,000, including:

Magazine Features
Playlist Placements
Radio Interviews
Social Media Promotion
National Advertising Campaigns
---
About the Event
Each year thousands of guests, including more than a hundred media outlets and Industry Professionals, attend this event to check out new talent and network. Performances on this stage have directly led to major bookings and media placements.
📰 Past Media Attendees Include 📰
AllHipHop
K100 Radio
Worldstar Hip Hop
Hype Magazine
Revolt
The Urban Suite SA
HipHopSince1987
Coalition DJs
Fox's The Four
Hip Hop Weekly
LUL Magazine
HipHopDX
And many more!
DEADLINE
Submissions close at 11:59 PM on Sunday, October 2, 2023.
HOW TO SUBMIT
The submission fee is only $50 per song with Mimbers Receiving ONE Free Submission (Free submission offer does not include Legacy Mimbers).
This opportunity is exclusively for Makin' It Subscribers. If you are not subscribed to the platform you find more information HERE.
⏰ Early submission is highly advised!
FREQUENTLY ASKED QUESTIONS
Is this an Official SXSW Event?
The Media Matters Soundstage has never been and will never be affiliated with the Official SXSW Conference. You will never be required to spend $1,000 for a badge to attend the Makin' It Compound.
Why is this Opportunity Better than Submitting to Perform at an Official SXSW Event?
SXSW Charges tens of thousands of artists for the chance to perform at an official event. If selected, they do not cover travel expenses. Artists are forced to spend thousands of dollars out of pocket traveling to official shows each year. The quality of promotions for these official shows also ranges. This means you could spend thousands of dollars traveling to perform in front of ONLY 26 people (I've seen it happen).
SXSW forces artists to choose between the lowly compensation of being paid $150 for their performance or receiving a badge (which they value at $995) to attend the event they've been booked to perform at. 🥴
While we may not be an official SXSW event, We draw out thousands of guests each year, including Major Labels, Managers, Executives, Journalists, DJs, and Media Outlets. In addition to paid travel, artists receive OVER $5,000 in Marketing plus guaranteed exposure and media placements. Our event is about pushing the culture forward and highlighting new talent, not preying on the dreams of independent artists to make money and using them as foot soldiers to promote our event.
Who can apply to perform at the Media Matters Soundstage?
The Soundstage is an annual showcase of talent from our platform. Only Subscribers are eligible to submit or perform.
What genres are you looking for?
This stage is open to all urban music genres, including Hip Hop, Pop, R&B, Gospel, Afrobeats, etc.
What does "Paid Travel" mean? Are meals included?
Paid travel includes roundtrip travel to Austin, Texas, and at least two nights of hotel stay for selected artists. Artists are responsible for their own meals and ground transportation while in Austin.
How and when will I know if I've been selected?
All artists selected to perform will be notified via email at least two months before the event.