Submitted by Kelby
on Wed, 05/07/2014 - 8:37pm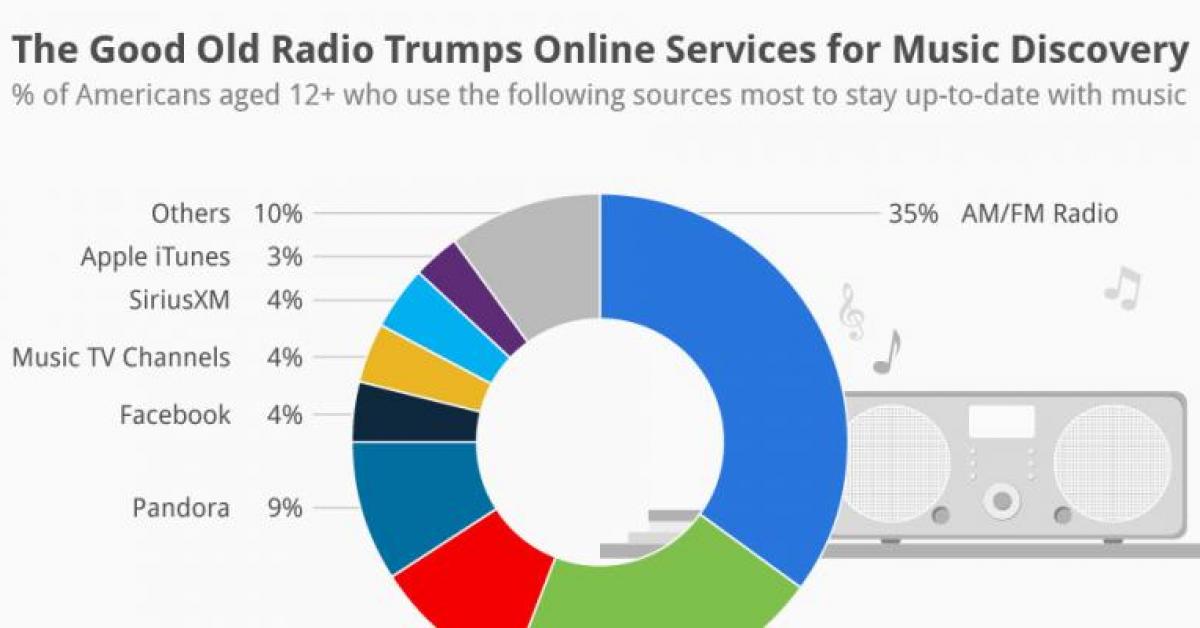 Found this great study that breaks down how people discover new music. At first glance, you'll quickly notice that AM/FM radio dominates with 35%, but if you really study the numbers there is more to learn. Here are a couple of key points we pulled from the data.
Radio has the biggest slice of the pie, but its still just a slice. A vast majority of people (65% to be exact) rely on sources outside of AM/FM radio to discover new music.
35% of people discover new music through radio but... an equal percentage can be reached by combining Word of Mouth (21%), Youtube (10%) and Facebook (4%). All of which are more accessible for an independent without a huge budget.
Many artists are sleeping on the power of Pandora. It trails Youtube by only 1%, but is a platform inherently built to help music listeners discover new music and doesn't require the added expense of producing a music video.
Twitter doesn't even show up on the list. Couple that with the recent shutdown of music.twitter.com (a project started just a year ago to help Twitter users discover new music through Twitter) and one could assume that Twitter is not an effective medium for promoting new music.
Be sure to pass this information along through your network and share your thoughts as well. If you repost on your blog be sure to credit:

Kelby Cannick
Makin' It Magazine
www.MakinItMag.com