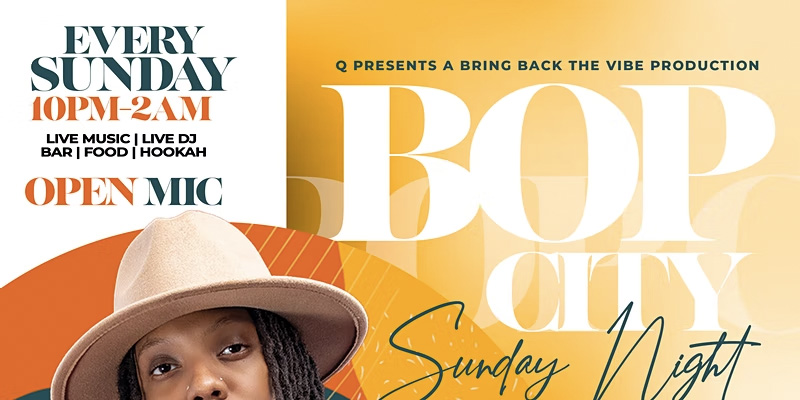 Submitted by
Visitor (not verified)
on Tue, 07/26/2022 - 1:12am
Q presents a Bring Back the Vibe Production, a weekly vibe entitled "BOP CITY". A recurring live music event in the heart of Brooklyn, NY! Come enjoy the fulfilling sound of live music featuring the Bop City house band:
Glenn Gibson-Keys, David LD Wood-Drums, Kenny Dyer-Bass, and Anthony Goodwin-Guitar
Bop City is the perfect place for networking and experiencing the love of music, gathering with others who also love the art! #GoodVibesOnly. You can also expect to enjoy the access to a full food menu, a full bar, hookah and a halftime Live DJ experience.
When:
Sun, 08/28/2022 - 10:00pm
Where:
Dorsett Bar & Lounge
11238
Brooklyn
,
NY
US