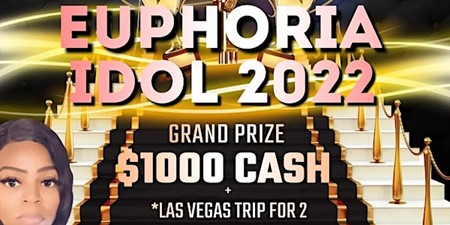 Submitted by
Lyriqnola
on Wed, 11/09/2022 - 1:42pm
1st SHOT ON US TO ALL KARAOKE PARTICIPANTS 🎤
IT'S KARAOKE NIGHT‼️‼️‼️‼️ EACH AND EVERY THURSDAY NIGHT...DOORS OPEN AT 7PM & WE DON'T CLOSE UNTIL 2AM!!!
💪🏾 $7 U CALL IT'S
💪🏾 $20 HOOKAHS
💪🏾 $5 WELLS
💪🏾 $25 STEAK & POTATO
💪🏾 $5 FROZEN DRINKS
💪🏾 POOL TABLE
💪🏾 THE BEST HOST ON THE NAWF @nikkipeachez
How to enter the contest:
Arrive to venue and pay $10 entrance fee, Song choice is very important and for those who aren't great singers. A good performance can get you through to the end. This contest is unlike any other,you must fight for your spot every week once the top 10 contestants have been selected. Don't get comfortable show up ready to compete.
Contact Nikki P (932)406-6075 to book tables and sections near the stage. Table for 4 $25; Section for 8 $50
Where:
Euphoria Lounge
21614 Aldine Westfield Road
77338
Humble
,
TX
US