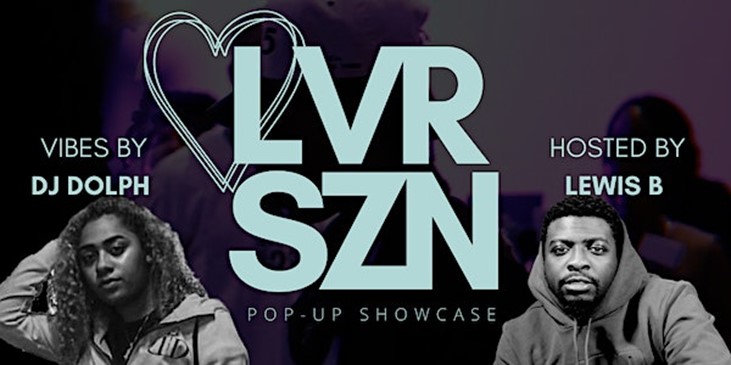 Submitted by
Lyriqnola
on Fri, 11/04/2022 - 1:07pm
Ki's Custom House presents The Lover Szn Pop-up showcase volume 2. Offering art, music, food, and drinks, clothing, beauty, and more from local vendors! Enjoy art displays, dope vendors, and live performances from local creatives.
We're going hard for the second showcase! This show will be hosted by the one and only Lewis B! The creator of What's in My Bag, 106 & Pod, and Blassic!
Come out and support local creatives and small businesses December 17th from 2-7 pm.
The Vibest Vibes
A New Creative Home
Dance Performance
Meet some of ATL's most creative people and have a good time!
$10 General Admission
$15 at the door
Buy your tickets today!
Calling all creatives! Calling all VENDORS!! Clothing, cosmetics, jewelry, desserts, lash techs, etc… whatever you sale we have a place for you!! If you're Interested in participating in our showcase, fill out our Open Call Form.
Submission Process
1. Submit Application
All creatives are welcome to apply! We'd love to showcase your unique talents.
2. Review
Our team will review your application within 7 days for the next upcoming exhibition.
3. Complete Registration
If selected, we will reach out to you via the email that you provide with next steps.
I'm all about art and community, so we're bringing back our Winter Art Drive! We will be collecting art supplies, art pieces, and monetary donations to create Craft Bags to give the kids of The Rainbow House Inc, this Christmas!
Leave words of encouragement for our Craft Bags here!
Monetary donations for Craft Bags here!
This is an event you don't want to miss! Sign up today! We're accepting Youth creatives as well!
Where:
1710 Defoor Avenue Northwest
30318
Atlanta
,
GA
US