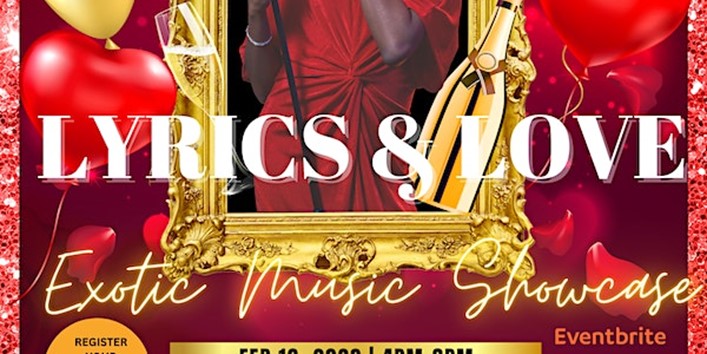 Submitted by
Lyriqnola
on Fri, 11/04/2022 - 12:53pm
We are in ATL for this one, Lyrics & Love!!
Join us for a night of Lyrics & Love for Valentine Day!! Enjoy exotic poetry, art and some sexy lyrics from top indie artist around the south. A Great Night for couples, singles or anyone who loves new indie music and network.. Get your early bird tickets Today!!
From R&B that will make you wanna fall in love to Hip Hop that will make you wanna bend over & get some love lol, not to mention Jazz that will make that love come back, will have the vibe to make you fall in love..
Along with the amazing line up of artist, enjoying shopping with sensual and exotic vendors for exploration and sexual needs. We got lots of surprises for amazing event ,This is an adult show so what happens here stay in ATL. Food, sexy entertainment in ATL, its definetly gonna be a vibe!! Get Your Tickets Today!!!
All poets, singers, musicians, hip hop artist, male & female exotic dancers are encouraged to register for this event!! Romance & Sensual Vendors , Lingerie Vendors registered your business for this event!!