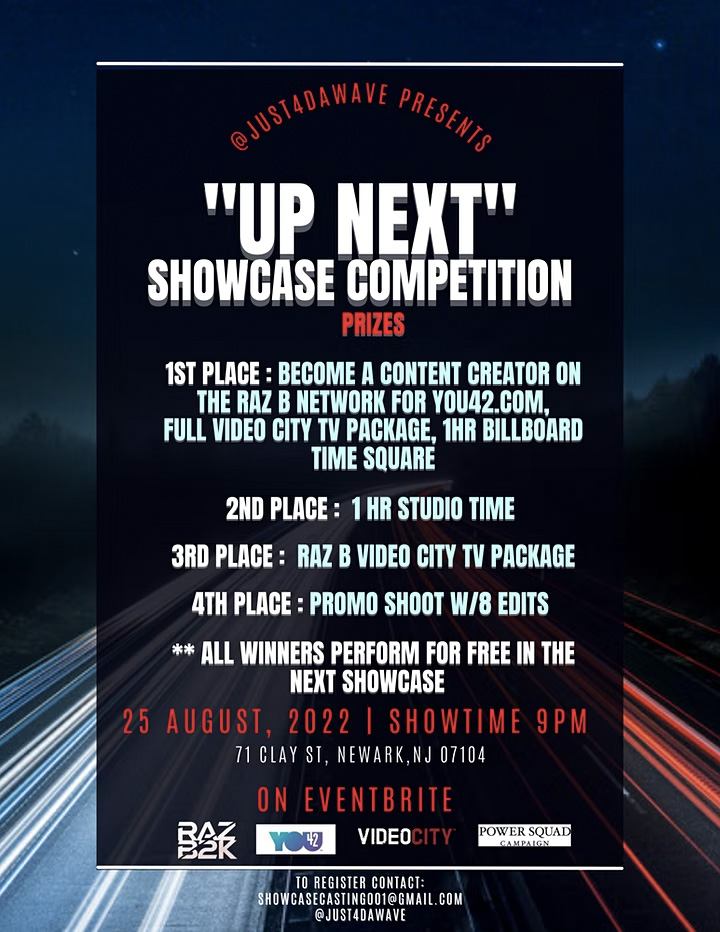 Submitted by
Visitor
on Tue, 07/26/2022 - 4:40pm
We are looking for the best of the local underground scenes to compete for the chance to create with some amazing brands!
This competition is sponsored by Raz B , and Video City Tv!
1ST PLACE WINNERS will get a channel on the new Raz B network for You 42.com, and a full Video City TV package!
If you are interested in performing please email ShowcaseCasting001@gmail.com
Tickets are refundable only if the show is cancelled.
Vibe with us at Bentleys restaurant in Newark, NJ. This venue is BYOB!