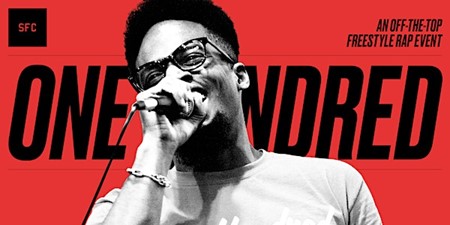 Submitted by
Lyriqnola
on Sat, 01/21/2023 - 10:59pm
Got Bars? Wondering where the skill and craft of Off-The-Top Freestyle Rap and lyricism has gone? Welcome to our cypher.
Soul Food Cypher presents One Hundred, a monthly freestyle cypher event that features Atlanta's top freestyle emcees and lyricist for an unforgettable cypher every 4th Sunday.
One Hundred showcases the improvisational dexterity of true emcees through challenging and engaging freestyle rounds. Of course; no Cypher would be complete without our infamous WordPlay segment where emcees freestyle based on the displayed random words and a chance to earn $100 for the display of the night. We take it a step further than rap, by holding space for important community conversations about the culture and our community.
One Hundred is where tradition continues and tomorrows legends are made.
Where:
CreateATL
900 Murphy Avenue Southwest
30310
Atlanta
,
GA
US