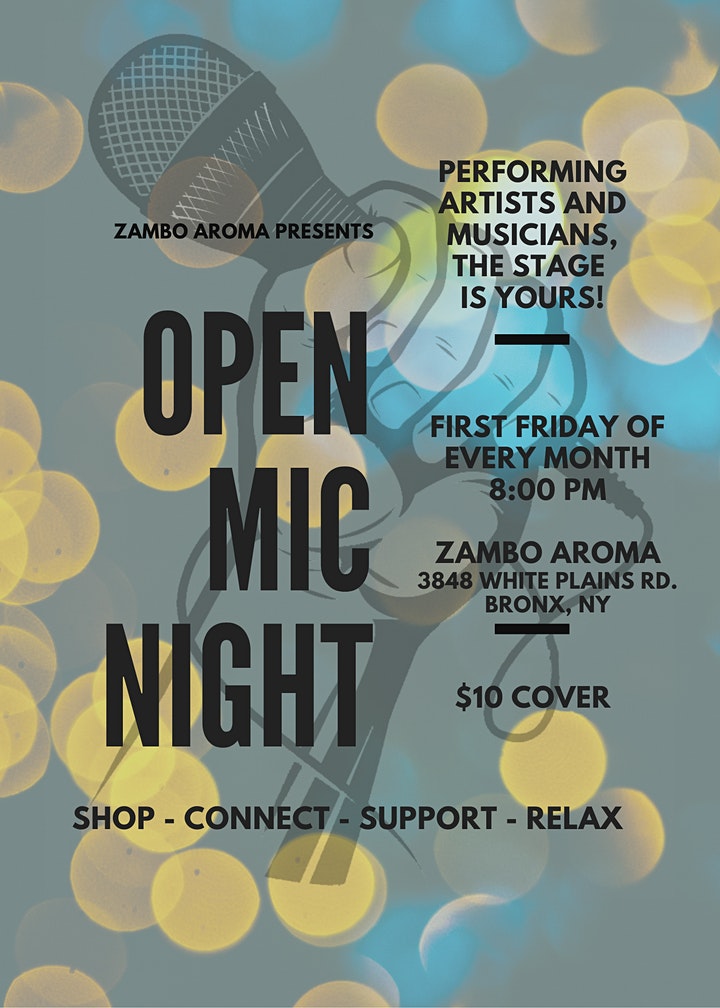 Submitted by
Visitor
on Wed, 01/12/2022 - 11:04am
Calling performing artists!!! That means...
Singers, Dancers, Poets, Comics, Live Painters, Theatrics, and more. Anyone that has a talent that they want to show off. Step on the stage and represent.
Showcase your talent in front of others physically and digitally. All creative acts are welcome. We are looking for people that have unique talents, music to perform, or want to showcase written work.
Where:
Zambo Aroma
10467
Bronx
,
NY
US