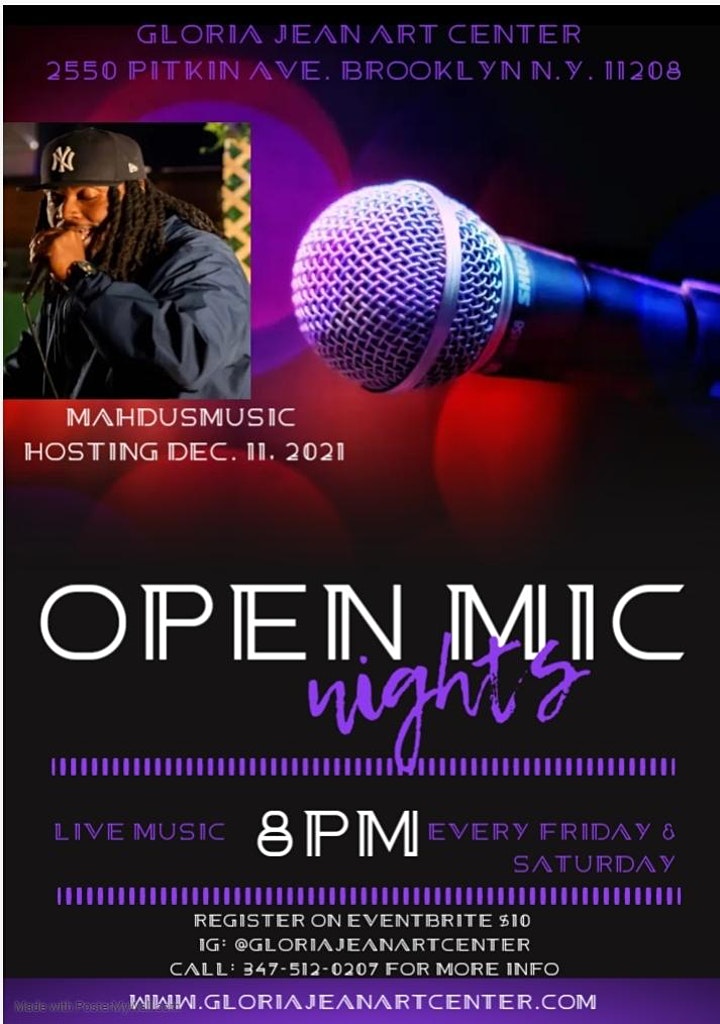 Submitted by
Visitor
on Wed, 12/15/2021 - 9:27am
Important: Please have a copy of your registration ticket with you; if not, you will have to pay a fee of $25 for entry at the door.
We are inviting you to participate or to enjoy the talents of our open mic.
Come out to our Art Center in Brooklyn for some great creative vibes; musicians, bands, singers, rappers, comedians, poetry and all lyrical genre's are welcome.
Where:
Gloria Jean Community Art Center
11208
Brooklyn
,
NY
US