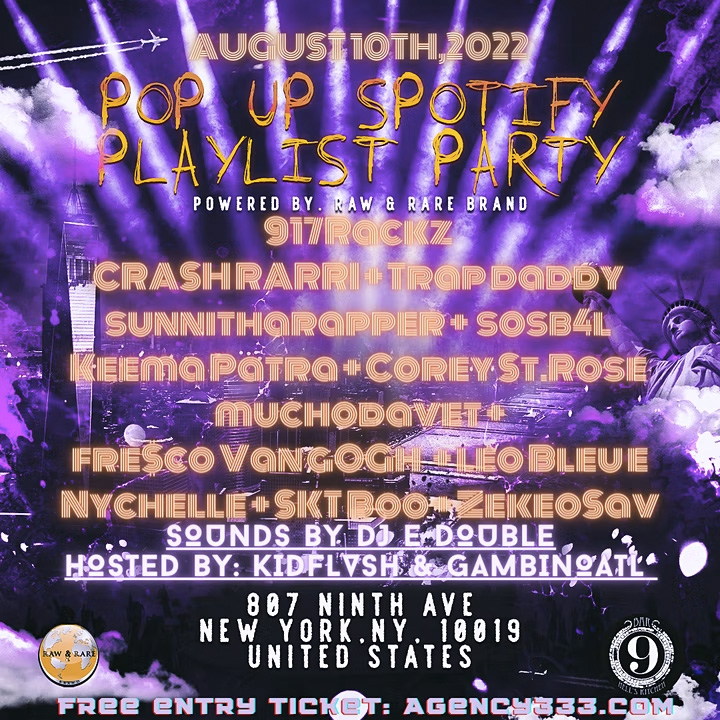 Submitted by
Visitor
on Mon, 07/25/2022 - 12:38am
@PopUpPlaylistPartyATL will be taking over NYC with some dope artists from ATL while mixing them with some dope NYC talent ya'll should get to know about.
THIS TICKET IS ONLY FREE UNTIL 8PM
Address: 807 Ninth Ave, New York , NY 10019
DOORS OPEN AT 6PM ( HAPPY HOUR DRINK PRICES NETWORKING) Connect with Leo Bleu + industry plugs and influencers
We're going until midnight where our special guest BIG BOSS MULAA will be ending the event with a great performance.
CHEAPEST DRINKS IN THE CITY NO KIZZY!
4/20 FRIENDLY