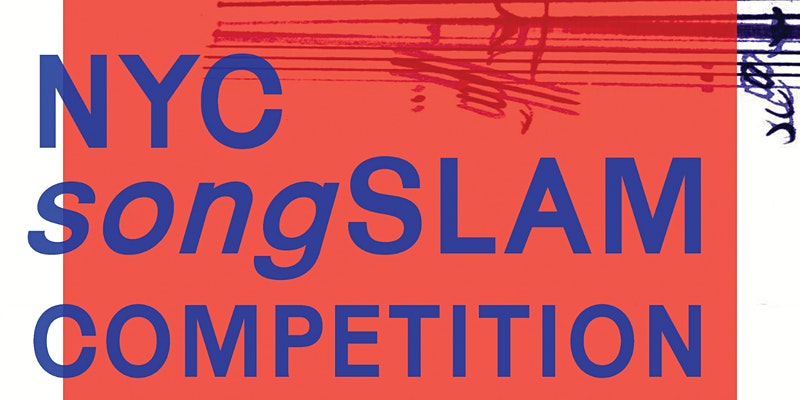 Submitted by
Visitor (not verified)
on Wed, 12/15/2021 - 10:54am
The songSLAM Festival comes to an exciting conclusion with the NYC songSLAM, a unique community event for composer/performer teams to premiere new art songs and compete for cash prizes, determined by audience voting. songSLAM prizes include First Place ($1,000), Second Place ($600), and Third Place ($400). Additionally, one team will be selected by Sparks & Wiry Cries for a paid commission in a future season.
Tickets are free but you MUST reserve a spot to attend.
Proof of vaccination and masking required.
Where:
Blue Building
10017
New York
,
NY
US