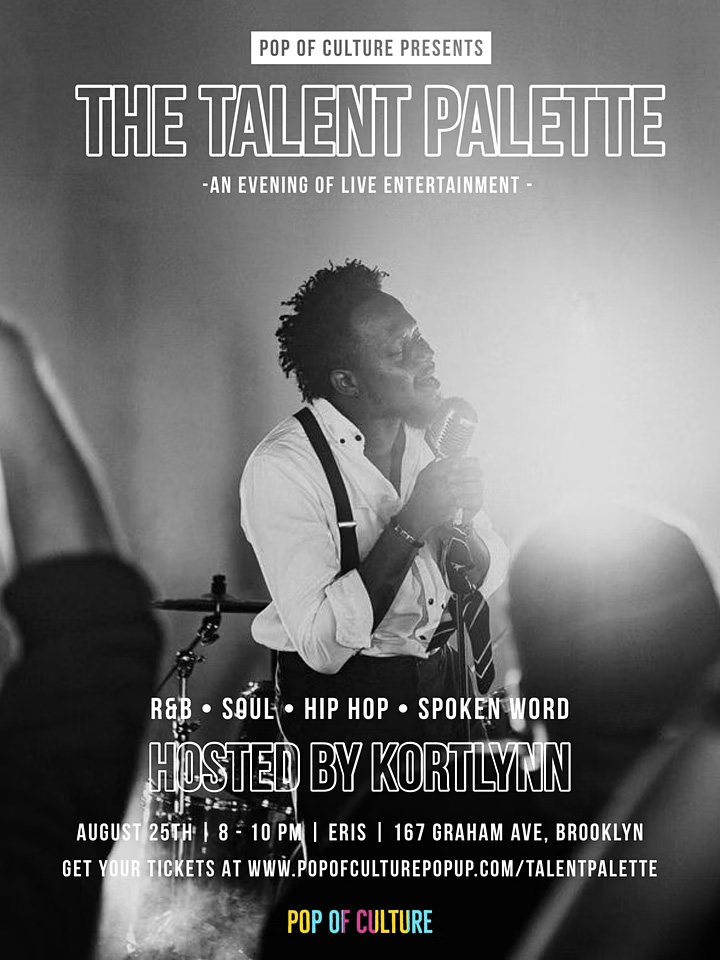 Submitted by
Visitor
on Tue, 07/26/2022 - 4:26pm
Pop of Culture is a community that supports and celebrates Black entrepreneurs and creatives through multi-city events, networking, and marketing. We curate events in New York City, Los Angeles, Chicago, and Washington D.C. Our goal is to uplift and strengthen small brands, provide unique and memorable experiences, and create a global community of Black entrepreneurs and creatives that fosters collaboration, growth, and prosperity.
THE EVENT
The Talent Palette is a monthly event that gives local Black singers, hip-hop artists, and spoken word artists an opportunity to showcase their music and connect with the community. The music genres that we cater to are R&B, soul/neo-soul, afrobeats, pop, jazz, and hip-hop. This event is for music lovers that want to discover new music, support creatives, and have some fun.
The concept is simple, but the talent is phenomenal.