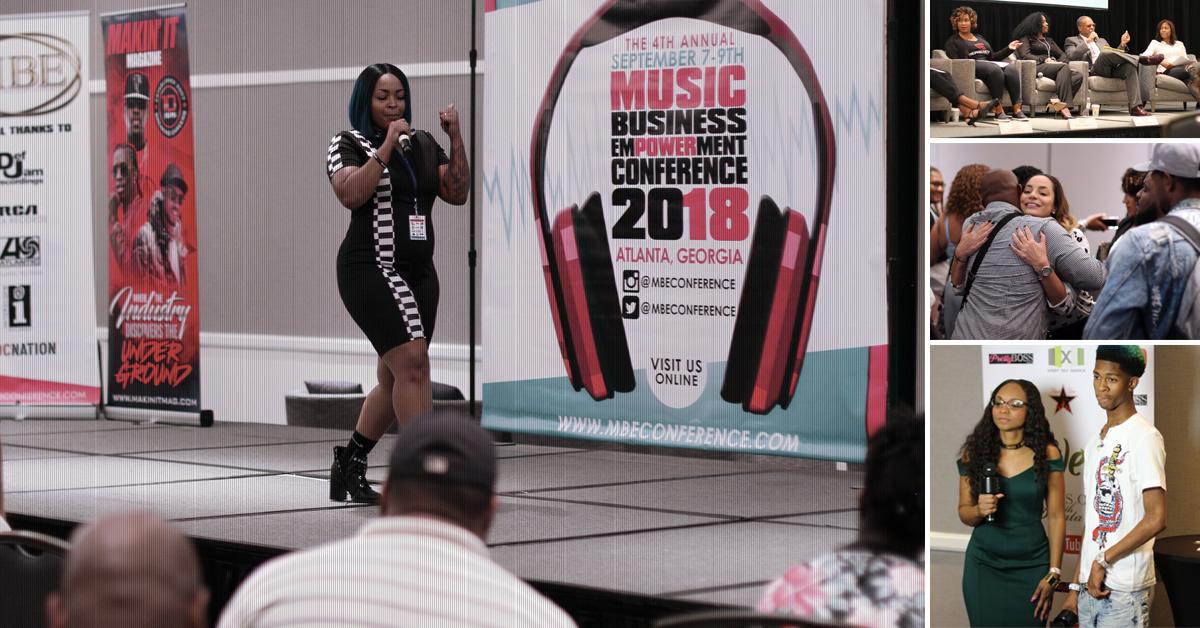 Deadline has Passed
The 5th annual Music Business Empowerment Conference returns to Atlanta September 13-15. Bringing together a cross section of DJs, Publicists, Media Outlets and Executives, the MBE Conference creates an intimate networking experience for aspiring talent and industry professionals.
This year's conference will include 2 Days of informative discussions with panelists from Interscope Records, Atlantic Records, Def Jam, iHeart Radio and MORE. Conference will also include a new artist showcase featuring rising Hip Hop, Pop, and Inspirational talent.
As a promotional partner, Makin' It Magazine is sponsoring 5 artists to Perform for Free at this year's event and will be picking up to 20 attendees to receive free ONE on ONE meetings with conference panelists, including A&Rs from Atlantic Records, Def Jam, etc.
TWO acts have already been selected, and we now have 3 slots left to fill.
This opportunity is open to all Mimbers who register to attend the conference. If you value your career enough to educate yourself... we want to give you a chance to shine!
Conference Registration is only $99 and can be purchased at MBEConference.com
DEADLINE:
Submission must be received by 10AM on Friday, September 6th.
WHAT YOU GET:
3 Acts will be selected for FREE 7-10 Minute Performance set during Conference Showcase.
Up to 20 Additional Guests will be selected for private ONE on ONE meetings with a major label A&R or Panelist.
REQUIREMENTS:
Submission is open to All Mimbers who have registered to attend the MBE Conference!
Must be an artist to be selected for Performance but ONE on ONE Meetings are open to EVERYONE (Producers, Managers, DJs, Publicists, etc)
** Submissions from Non Mimbers ended August 14th.