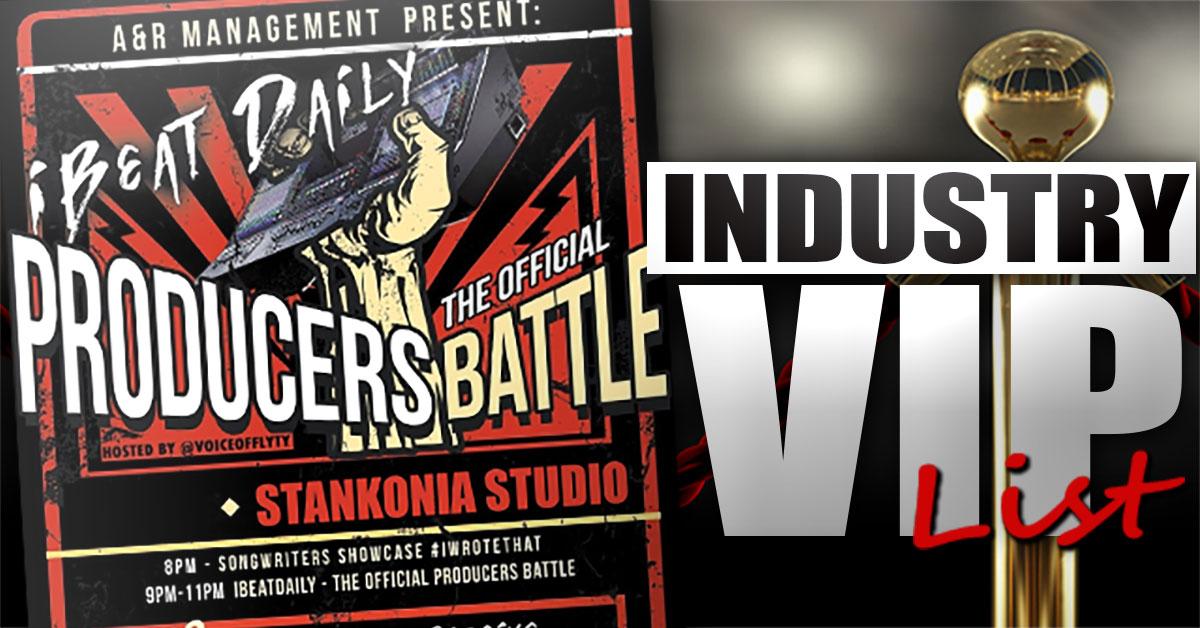 Deadline has Passed
November 29th, The Music Room plays host to A&R Management's quarterly I Beat Daily Producer Competition.
Bringing out tons of talented artists, producers, and industry execs, this upcoming event will feature a judging panel of chart topping songwriters and producers!
RSVP before 12PM on Wednesday, NOVEMBER 21st for FREE entry on Makin' It Magazine's Industry VIP List.