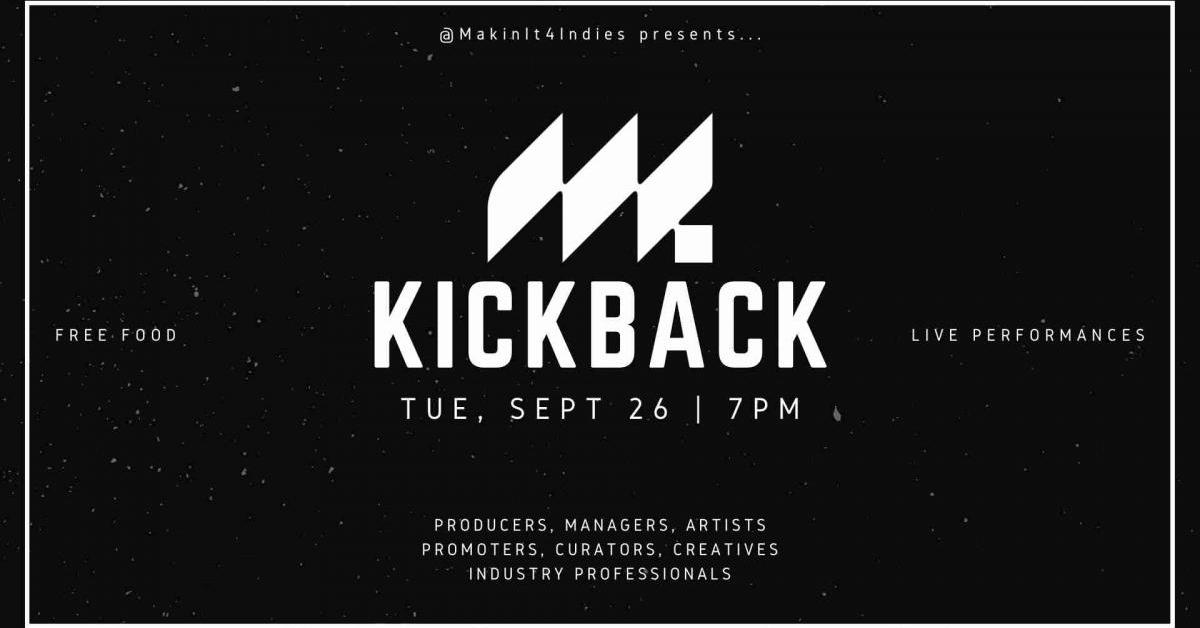 22 Days Left
We'll be producing 50 Custom USB Drives to distribute to Managers, Media, DJs, and Special Guests attending the Makin' It Kickback in October!
Reserve your song placement on the USB Drive TODAY and also receive a chance to PERFORM or have music PLAYED during the event.
About the Makin' It Kickback
On the last Tuesday of each month, Makin' It Magazine hosts its Atlanta Kickback for Artists, Producers, and Songwriters to network with other Creatives, Managers, and Industry Professionals. The entire event is streamed live on YouTube. Tune in to network with attendees and check out some new music. Subscribers RSVP early for free entry.
Get Music Played
Up to TEN (10) songs featured on the USB drive will be selected to be played during the networking portion of the night. Our host will introduce songs on the livestream and take feedback from guests after it's played.
Performances
Up to 10 artists will be given the chance to perform their songs during the event with one possibly being booked to headline our October Show. Headliner will receive:
15-20 Minute Performance Set
Unlimited Guestlist
Photo on Main Flyer
Name on all other flyers
REQUIREMENTS
Placement on USB Drive is $50 per song or $25 for Active Subscribers.
All songs must be received by 11:59 PM on Monday, September 25th.
Next Kickback
Tuesday, Sept 26th
iLounge
1287 Glenwood Ave SE
Atlanta GA, 30316