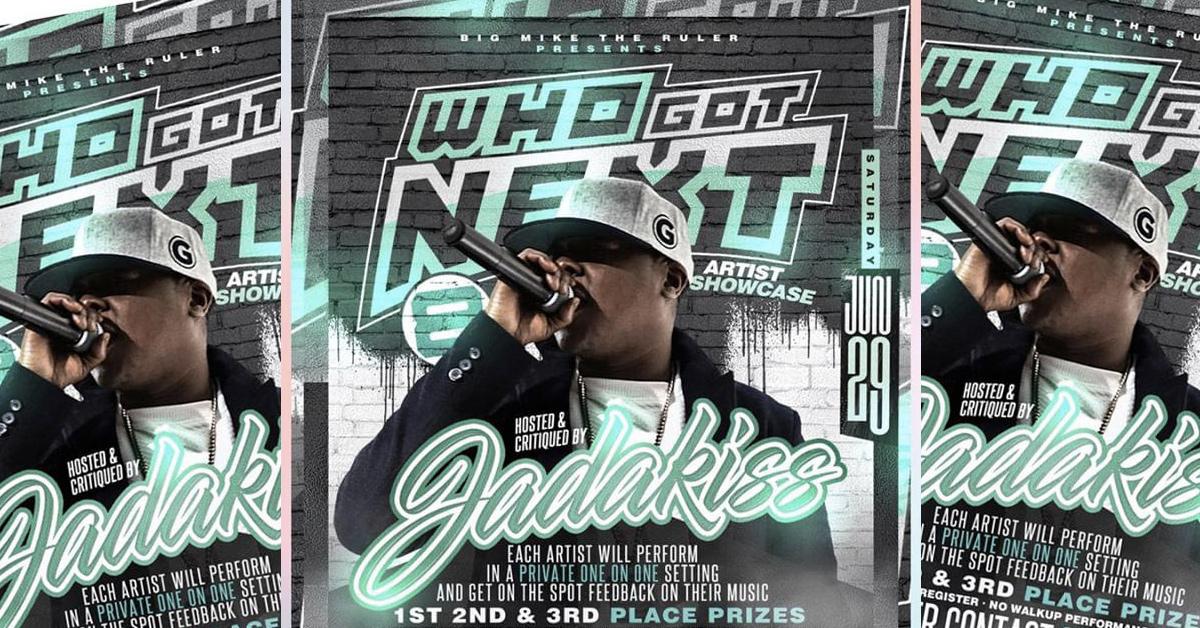 Deadline has Passed
This summer, renown Mixtape DJ and Concert Promoter, Big Mike the Ruler, is putting on a private showcase experience featuring hip hop legend, Jadakiss. Participating artists will perform ONE on ONE for Kiss and have the opportunity to get on the spot feedback, exchange contact info, get photo ops and build.
Top performer will be booked to open for a Major act at an upcoming Big Mike the Ruler concert.
Past concerts include: Lil Durk, Moneybagg Yo, Sheck Wes, Calboy, JuiceWRLD, Styles P, Methodman & Redman, and MORE!
Participation in the showcase is $500, but Makin' It Magazine will be sponsoring ONE Mimber to perform for free with paid flight and hotel. Just submit your music below to be considered.
DEADLINE
Submissions close at 11:59PM EST on Monday, June 10, 2019
WHAT YOU GET
Chosen Mimber will receive the following:
Paid showcase registration ($500 Value)
Paid flight & Hotel Accomodations to attend showcase
Social Media Campaign (100K+ Total Followers)
Email Blast (50K+ Subscribers)
Site Post (20K+ Monthly Visitors)
REQUIREMENTS
Opportunity is open to ALL Mimbers. Only Full Mimbers qualify for offer of Paid travel and lodging.