Submitted by Site Admin on Fri, 11/06/2015 - 3:02pm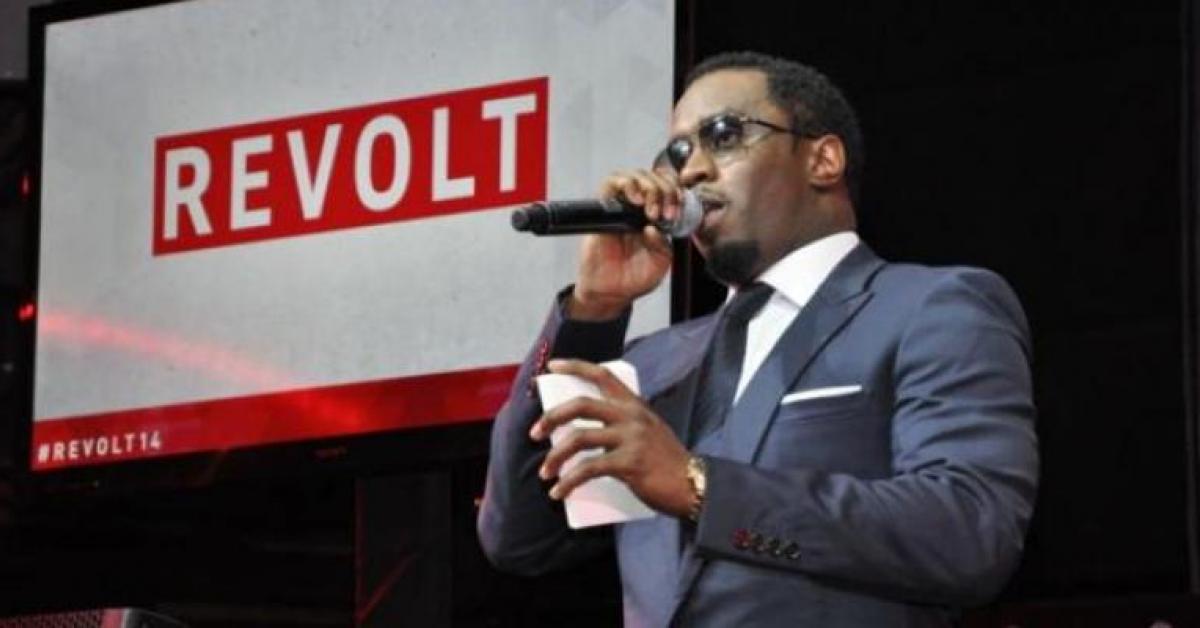 While explaining to an artist's manager the benefit of spending nearly $1,000 to register for the Revolt Music Conference, I realized something. I sounded a lot like the many people who've tried to convert me to using Apple products over the years. As I described hearing Puff speak about attending his first concert and the moment he knew he wanted to get into the entertainment industry, I couldn't help but visualize Steve Jobs speaking to a room full of Apple acolytes at the very first World Wide Developers Conference. In that instance, I thought to myself , "Is Diddy Hip Hop's Steve Jobs?" While this may seem like a leap for most, being both a fan of hip hop and avid nerd, stacking these two side by side offers some interesting parallels.
While the parallels in their career paths may be purely anecdotal, the reality is that these two very different men, generations apart, show a commonality of success. Though neither were exceptionally skilled, both were respectively brilliant. While Steve Wozniak was the talented engineer responsible for the products that made Apple a success, it was Steve Jobs' vision of how computers and technology would become a seamless part of our everyday lives that made it the tech giant that it is today. Looking over to hip hop, where all eyes are peeled to see who will become the first "Rap Billionaire", there are realistically only three men in the race: Diddy, Dre & Hov. While Jay-Z is arguably the greatest rapper alive and Dr. Dre may hold the corresponding title for producers, Diddy's name is rarely included in the top 5 of either category, despite having a lengthy resume of hit records as both an artist and producer.
Though not often regarded as one of the greatest producers or emcees of our generation, Diddy has managed to out pace his nearest competitors to that billion dollar threshold, even with Dre receiving a $500 Million windfall from Apple's Beats acquisition last year. You may ask, how is it that Diddy reigns supreme on Forbes' list of Hip Hop's wealthiest artists with an astounding $735 Million net worth? To that I would answer, vision.
Speaking at last year's Revolt Music Conference, Diddy described seeing Run-DMC perform at Madison Square Garden during the Raising Hell tour in 86'. He recounted the trio holding their Adidas in the air and commanding the crowd to do the same. He said as he watched 20,000 screaming fans holding up their sneakers, it was in that moment he knew what he wanted to do. Hearing him speak, I assumed he meant he wanted to be like Run DMC, but looking back over a career spanning more than 20 years, including ventures in Music, Television, Media, Clothing, Cosmetics, Liquor, Water and who knows what else, I think he may have been more likely aiming for Adidas.
While many may find the comparison of Diddy to Steve Jobs a stretch, I believe it shows a universal truth about successful entrepreneurs. Those with a unique vision and the drive to see it through have the ability to truly change the world. Steve Jobs set out to make computers personal but additionally reshaped the Music and Telecommunications Industry, while Diddy's teenage desire to be influential set him on a billion dollar trajectory. Never underestimate your ability, the future that you see for yourself is the future that you will build.
As always… I look forward to hearing your feedback on this article. Let us know your thoughts on the topic and what your vision is.
--
Kelby Cannick