Submitted by Site Admin on Tue, 12/19/2017 - 3:53pm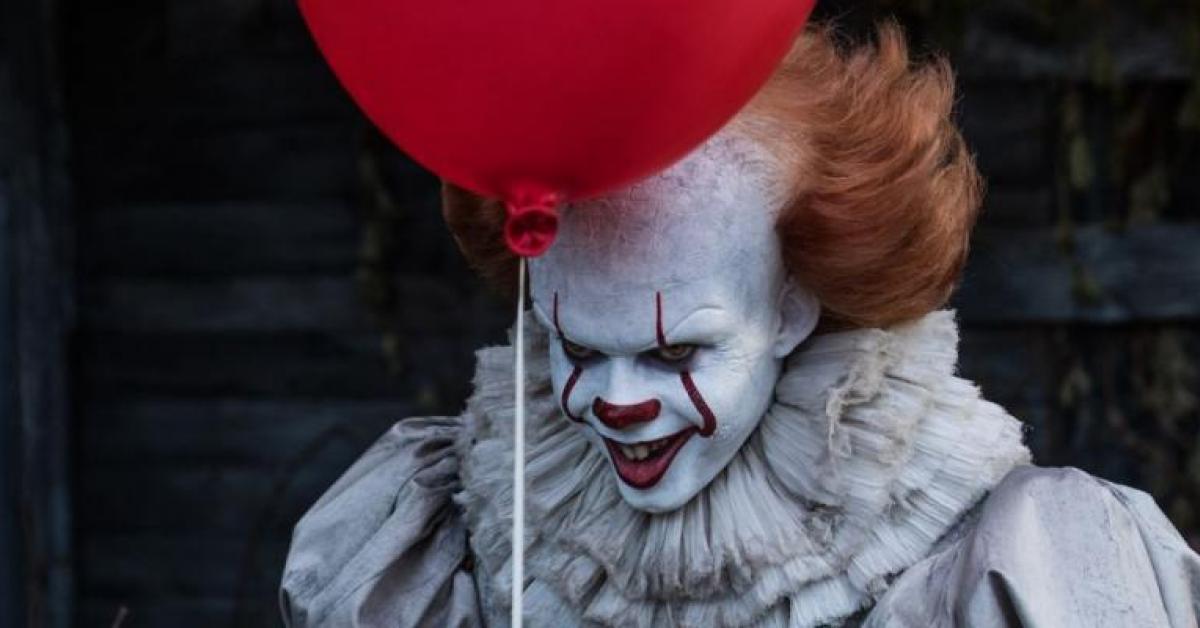 So… We're doing our 4th Annual Media Matters Soundstage during SxSW and we recently launched an Ad Campaign to let artist know they have an opportunity to perform at our event for FREE. On top of not charging any artist to perform, we're also covering flights & hotels for up to 5 of the acts we choose.
Here's the ad we're currently running.
I've been boosted about this event since we decided to eliminate performance fees in July, but now I'm even more amped because this Ad has opened the door for me to speak on something that has bothered me for a while...
Uninformed Music "Professionals"
(note the quotes)
Before we get started, I want to give a huge shout out to @OfficialRockyRockett for providing the perfect opportunity to address this issue. By "exposing" our company without doing even a basic amount of research, like a good journalist or business professional, she's provided a perfect example to illustrate this much larger problem. For context, I've included her initial comment on our Instagram ad and the insuing exchange:
Even though this comment had a negative tone and broadly misrepresented what our company does, I still made time to check her profile for context before replying (That's basic research). I saw she was a writer and contributor to Houston Trend Magazine. I replied as such…
I was politely opening the door for her to be a journalist and do some actual research on our company. I honestly expected that to be the end of it, but the next day I woke up to this reply...
and a notification because we were tagged on this post on her page...
Preferring to handle my bullshit later in the day, I shot her a quick reply...
I was so wrapped up with this AWESOME event called #MediaMattersATL, I didn't even see her reply until the next day.
Or the post she made on her page recapping our exchange with the following caption:
Now that I've provided some context for this article.... let's get Started!
Unfortunately, over the years we've all become too familiar with stories of scammers posing as executives and ripping off unsuspecting artists. We've all heard tales of some hopeful rapper wiring thousands of dollars for a meeting, performance or "Record Deal" that never happened.
New artists hear these stories and soon assume everyone is out to get them. This unfounded fear turns out to be more damaging to their careers than the prospect of actually being scammed. The fear of being scammed prevents them from investing the resources they need to be successful. On top of that, it makes them indecisive and creates trust issues which prevent them from building a solid team.
While there are indeed scammers in the industry, their numbers and savvy have been greatly overestimated. Many of these con-men (and women) are transparent. The simplest amount of research will reveal their fraudulent claims and intentions. But while artists are on the look out for scams, they leave themselves wide open for a much more dangerous threat, the uninformed "music professional".
While scammers prey on your lack of knowledge to get in your pockets, many fake industry professionals prey on your fears to get inside your head. Unlike the scammers who take from you, fake industry professionals are giving. Unfortunately what they're giving is bad advice. They tell artists what they want to hear, even if it's not true.
Lacking the knowledge to actually point people in the right direction, most of their advice will be about what NOT to do and who NOT to trust. Fake industry professionals, tend to think everything is a scam or a waste of money, with the exception of the services they can provide. They normally have no inherit value or track record to stand on, so their strategy is to earn your business by eliminating all other options. They disguise their shitting on competition as "advice" and target it directly at your fears. It's like watching Fox News insinuate Obama's a Muslim to get you to vote Republican.
Don't be fooled into thinking this only applies to individuals looking to sell you a service. The same applies to Bloggers and individuals selling you on their brand. Many are no different than a Bill O'Reilly or a Rush Limbaugh. They're not here to educate you or give you objective and well researched information (that's too much like Journalism). They're only here to confirm the narrative you want to hear. They're not here to challenge your beliefs and elevate your level of thinking. They're only here to seduce you with words that will make you follow, subscribe and view their content. They feed Artists dangerous ideas like...
"Radio promotion is a scam."
"You should never pay to perform."
"Worldstar is a waste of money."
Anyone of these statements could be true in the proper context, but without that context they're all FALSE. However, it makes artists feel good to hear someone echo the sentiment that they shouldn't have to spend money to be successful. After all, when you're talented doors just open! --
WAY Worse than a Scammer!
If you're unfortunate enough to fall for a scam, you quickly find out. You show up for a studio session that isn't booked; call a phone number that's no longer in service or never receive the paperwork for that "Record Deal". There's a moment when the world comes crashing down on you. You're embarrassed, angry, and disappointed all at the same time. But then you retrace your steps and realize all the inconsistencies. Why would someone from Atlantic Records be emailing me from a GMail account? Why am I flying to Detroit to do a Deal with Quality Control Music when they're based in Atlanta? You may have lost your money, but you get a crystalizing moment where you learn a lesson. You just paid for an education.... it's no different than earning a college credit-hour.
On the flip side, the seeds of misinformation planted by fake industry professionals don't just take root, they grow. They branch off and form the basis for other bad ideas: "Why would I pay for a publicist? They're just like Radio Promoters... All that shit's a scam!"
The lies they tell comfort artists by obscuring how the industry really works. Artists run along subscribed to a fairytale where they just keep uploading music and tagging people on posts until one day they're the next big thing, "organically". Eventually those weeks turn into months... and those months turn into the best years of their lives down the drain. Now they're past their prime and frustrated that things never took off. They never got the jarring wake up call that comes with a scam. They just kept moving along operating on faulty information as "less talented" people continued to pass them by. They're completely oblivious to the many big breaks and life changing opportunities they missed because they thought... You should never pay for [Fill in the blank].
Nothing Hypothetical Here...
While everything stated above is my personal opinion... they're opinions based on experience and corroborated by facts. Every month we spend thousands of dollars creating opportunities to help independents. We also spend thousands of dollars on advertising to let independents know about these opportunities. There are always nay-sayers who comment on those ads or social media posts, but I was inspired to write this article because @OfficialRockyRockett is a self-proclaimed crusader for independent artists. In doing my research, I found she's actually a good writer and pretty funny (I love dry wit). I even believe she has genuine intentions to help independents... but intentions matter little in the face of results.
Full Transparency...
Our company operates on a simple premise. Rather than nickle-and-diming artists, we offer an affordable membership that gives them full access to services and opportunities to gain real exposure, Cost: less than 50¢/day.
In 2017 we provided more than 400 independents with FREE Performances on Major Shows, Sponsorships, Email Blasts, Magazine Placements, Radio Interviews, Blog Features, Social Media Promo and MORE! This was all done FREE as part of their membership. There were no costs to submit music... There were no added fees once selected. It was just genuine exposure based on their talent and work ethic.
She ignored all information on our process in order to summarize our company in a way that fit the story in her head. Even with a website full of success stories and testimonials from actual members on our Instagram page... she continued to publicly ask questions she already privately ignored the answers to.
But we can't even get upset with @OfficialRockyRockett, because this is how the industry works in the age of social media. People with no track record (or fake credentials) will question the resumes of others. It's rarely personal. These are just the lengths some people go to for likes or attention. @OfficialRockyRockett is just another blogger/internet-personality/industry-professional trying to build her brand, at the expense of the truth.
Who's the Real Victim?
Certainly not us. People who do their homework will continue to buy memberships and we will continue to do dope shit for them. Not @OfficialRockyRockett, she'll most likely continue to get likes, follows and comments while misinforming people.
The truth is... the only people hurt are the ones that blindly trust people like @OfficialRockyRockett; the artists who may have gotten booked on major shows or selected for sponsorships, but passed on opportunities because they believed in the unresearched words of a pseudo-industry professional trying to get attention. Seeing how far off base @OfficialRockyRockett was with her analysis of our company, only makes me question her other opinions and viewpoints.
Look for Inconsistencies...
When the advice people give is based on experience and knowledge it tends to be consistent. When the advice is based on nothing but emotions and opinions, the ideas tend to be all over the place, sometimes even contradicting themselves.
Using @OfficialRockyRockett for example: In one post she says artists should NEVER pay to perform, including memberships and submission fees. In another post she encourages artists to only submit to perform through SxSW, which charges artists a $35-$55 Submission fee (I hear Jay-Z's "Family Feud" playing in my head right now).
Even though we're not selling slots on our stage and explicitly tell people NOT to JOIN if they're only doing it to submit for a specific opportunity, we still think this is horrible advice.
Paying to perform is no different than paying to advertise on Facebook. Another company has put together a platform and is offering use of it to reach potential Customers/Fans. It's as simple as that. Rather than telling people what not to do, we teach artists how to evaluate opportunities to decide if they'll be beneifical for them. We understand how important context is.
Always Look at the Source of Advice...
Too many talented artists get robbed of their careers by Industry Enthusiasts masquerading as consultants and advisors. Ideas are wonderful, but always ask have they been tested. Have these theories been put into practical use. Have they helped people, or are they just the musings of someone who wants to appear more knowledgable and important than they are? Worse yet, are they the venom of someone who has tried voraciously and failed?
Much to the dismay of my Team, I don't hard sell our membership. I'm perfectly content with people not purchasing it. If you don't see it's benefit on your own, then you're not a fit for what we're doing. Instead of selling people on our value, we continue to do the work that shows our value.
In closing, I just wanted to share a few of the things that we've done for members in the Houston area, where @OfficialRockyRocket is based. I'll confidently put our resume up against hers any day.
TMC Nova, Artist from Houston Texas
We sponsored his Music Video for to go on WorldStar for FREE.
We sponsored him to Perform during the MBE Conference in Atlanta with execs from Atlantic, Interscope, and Capitol Records.
Rob The Matrix, Producer from Houston
Sponsored to Compete in I Beat Daily Beat Battle; Paid Flight & Hotel Provided
Hosted a Listening Session during his visit to Atlanta where over 50 Media Outlets, Artists, Songwriters, and industry execs came out to preview his music.
Sponsored to Participate in Dynamic Producers' Creators Retreat where he got to Network and Pitch music to Music Supervisors and A&Rs
Bama Baby, Artist from Houston
Booked to perform free on Atlanta Hip Hop Rodeo
Booked to perform free at Schweinbeck Industry Mixer
Has had songs featured on #MediaMattersATL Promo CD for Free 4 Times
Booked as a featured guest at MediaMattersATL along w/ Grammy Nominated Composer & Songwriter J'Rell
​Booked to perform on Media Matters ATL Soundstage during SxSW.
Jaye Valentine, Artist from Houston
Selected for promotional interview on K100 Radio.
Song featured on #MediaMattersATL Promo CD and Played for feedback during event.
Featured in Email Blast to over 26,000 Industry Contacts
Featured in Makin' It Magazine (Print Publication distributed to Industry Tastemakers)
If you take nothing else from this post, remember this quote: "A thief will rob you of your money, but a fool will rob you of your time." Don't be so afraid of being scammed that you allow fools to rob you of your time and the opportunity to be great. This is especially true for hip hop, because you can age out of the shit REAL QUICK!
Continue to work hard and stay Sucka-Free!
--
Kelby Cannick
Founder, Makin' It Magazine
---
Even though I had to use @OfficialRockyRockett as an example for this post, she's a talented writer who does speak on some important issues. You should check out the piece she wrote about mental health and hip hop culture. Click Here to Read!
UPDATE
Unfortunately the venue we booked got shut down the night before. We found out the next morning and had to find a new venue and move the event an hour before it was set to start. Thanks to our team and media partners, everything went great! Check out the video below and Click Here to get involved with our 2019 Media Matters Soundstage