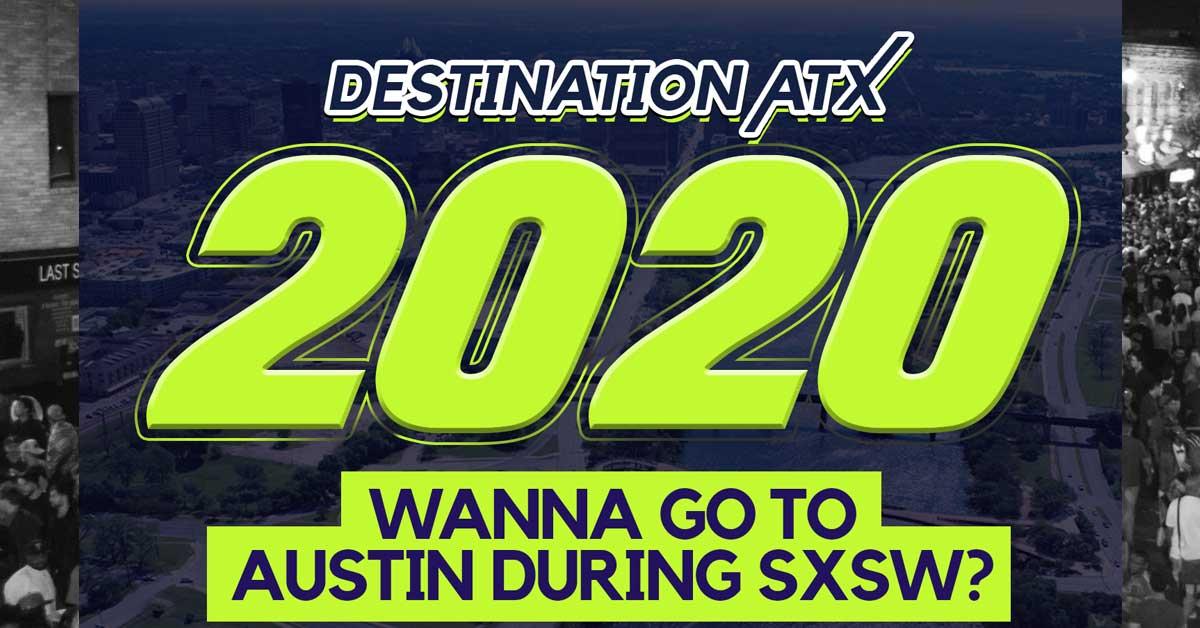 Discount ends in 4 weeks!
Every March, Austin, Texas becomes the center of the Music Industry. If you're a serious independent artist, producer, DJ, or music professional, you should be in Austin during SXSW. Even if you can't afford to register for the conference, there are literally hundreds of opportunities to perform, network and take your career to the next level.
This is why we put together the Destination ATX: Road Trip! Every year people make plans to go to Austin, only for things to fall through at the last minute; the budget gets tight... people flake... that direct deposit doesn't hit on time!
We wanted to change all of that, so we launched the Destination ATX: Road Trip to guarantee roundtrip transportation and hotel accomodations for those looking to go to Austin during SXSW.
More than a road trip, it's a networking event on wheels. A bus full of artists, producers, DJs, and industry professionals, playing beats, starting cyphers, and getting to know eachother. Real relationships get built on the road!
NOTE: Our Destination ATX: Road Trip is not directly affiliated with SXSW. If you wish to register for the SxSW Conference visit SxSW.com
Destination ATX Package Includes...
Roundtrip Transportation to Austin from Atlanta
Outgoing: Departs Atlanta, GA -

6PM on Thursday, March 19th, 2020


Returning: Departs Austin, TX -

12PM on Sunday, March 22nd, 2020



TWO (2) Nights Hotel Stay
Double accupancy accomodations at 3-4 Star Hotel located minutes away from Downtown Austin

Daily ground transportation to and from 6th Street
*6th Street is the epicenter for SxSW venues and events

Makin' It Magazine VIP Pass
Includes guaranteed entry to All Makin' It Magazine affiliated events with Priority access to Bloggers, Media, and Special Guests.

Booking Assistance for Guaranteed Performances
Our team will assist you with securing a guaranteed performance on a show with a verified promoter.

Reserve Your Seat Today with a Deposit of ONLY $175!
TOTAL COST
$650 if paid by December 19, 2019
$725 if Paid by February 19, 2019
Submit Form to Reserve Your Trip
SxSW is the registered trademark of SxSW, LLC and it's usage does not imply any affiliation with or endorsement by them.
Participation in roadtrip does not include Badge, Registration or Performance for official SxSW Music Conference and Festival. If you wish to attend the official conference Click here to Register for SxSW.
For information about performances on Official SxSW Events Click Here.